CUPID & EROS announced as Official Selection of the 2011 ITV Fest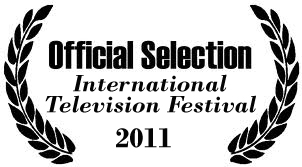 I'm excited to announce that "The Further Adventures of Cupid & Eros" is an official selection of the 2011 International Television festival.
It's always exciting to get into a festival, but it's especially gratifying to be in the company of some of my favorite shows and creators.
Working on a web series means your don't often get the chance to watch your show with an audience. I'm really looking forward to the chance to do that with some of our season 1 episodes at ITVF.
The complete list of selected shows can be found here. If you're looking for some new shows to check out on the web this list would be a great place to start.
The fest runs from August 5th-11th here in Los Angeles and as soon we know when C&E is screening we'll be posting that info here and on cupidanderos.com. For more info on the fest, you can go to ITVFest.org and also check out their Facebook Page.